View-Thru Water Bottle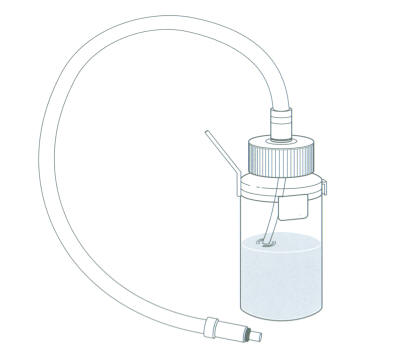 Available in component pieces, the "View-Thru" water bottle will save you money on replacement costs.
Guaranteed to fit all OES scopes, bottle is transparent and tubing is translucent for visual indication of your water level, and for visual indication of any blockage in the tubing. Intake tubing has a thicker wall, provides more resistance to kinking. The View-Thru water bottle will withstand autoclaving (Limit 250° F/121° C), ETO gassing and high level disinfectant. Holds 250mls of water.
Do not flash autoclave.
| | |
| --- | --- |
| Order/Ref #: | Water Bottle Specifications(Pre-140 series): |
| B1 | Complete water bottle (includes B2 and B3) |
| B2 | TOP ONLY |
| B3 | BOTTOM ONLY (Compatible with 140 series top(B16)) |
| B4 | "O" rings for water bottle fitting (5-"O" rings per package) |