TeleMed Systems, Inc. is a privately held company founded in 1988 by Gilbert Wilcox MD to provide the Gastroenterology professional an alternative choice for their medical accessory devices.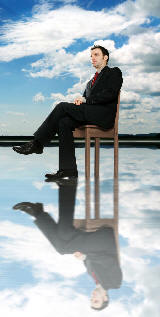 TeleMed Systems, Inc. is an innovative Manufacturer of medical accessory devices which are utilized with the flexible endoscope in the field of Gastroenterology. TeleMed Systems, Inc. is registered with the FDA (USA) and is also ISO certified.

Our experienced staff stands ready to assist and provide old fashioned customer service. By showing respect to our customer's our goal is to earn your trust and respect in return. Whether it be in the placement of a standard order, a discussion concerning a specific product, or a request for a special accessory Endoscopy device; our technical staff is both responsive and creative to your needs. We listen to your requests and concerns and are focused on meeting your needs.

MISSION STATEMENT

To provide every Gastroenterology professional with the best endoscopy accessory products and support services available anywhere.

Excellence is our mission statement.